​​ * Lomi-Lomi Hawaiian Massage
* Swedish Massage
* Reiki and Huna energy work
* Pranic Healing
* Life Activation
* Phoenix Transforming Products
* Raw Organic Chocolate
* Aromatherapy product


Call us about our programs

206 355 5358
---
When you receive Lomi-Lomi Hawaiian Massage
You will be embraced by Ivana with a nurturing and mothering touch. You can very easily become that young child all over again, and to be massaged and touched in a motherly way could be so incredible and euphoric. If you allow it, the stress will melt away in the loving passion that mother gives to her child. You can even imagine saying thank you mom while being massaged.

Ivana will be massaging you in a loving motherly way, helping you to discover those deep inner spaces that you ignored for so long. Breathing deeply while receiving your Lomi-Lomi massage, listening to your feelings revealing what you need to see and reflect on.

You will be "embraced" during your massage, and hugged in that loving, mothering and nurturing way. You
can feel a connection not only with Ivana's hands to your skin, also from Ivana's arms as she massage you while rocking you into relaxation. She uses hula like dance movements while she touches you with her forearms and glide on the surface of your skin. You will feel the waves of the ocean washing over you and relaxing you.

You can revel at the experience, as you let go off that which no longer serves you. You will be guided to that area of exploration about who you are as Ivana shows you with her loving, nurturing and mothering touch.

You will feel yourself being touched physically, emotionally and spiritually in the safety of a mother-child relationship. You can cherish the idea that you will be covered with the sheet to feel safe and protected.

You will be able to let go of any preconceived notions about what your previous massage experiences have been like and open yourself to a new possibilities. You give yourself over to the calmness and safety that comes
from resting comfortably with a mother.It is a very peaceful and blissful experience. There isn't any stronger bond in this world than that between a mother and her child.

Experience Lomi-Lomi while lying on the massage table before Ivana and allow her to embrace you as a mom physically, emotionally and spiritually. You will feel at one within yourself. To find this new dimension within you,it could move you to tears, as you embrace the loving memory of a deep connection with your own mother and how much she have done for you out of love. Your life will have new meaning and you will feel a shift within you,appreciating all of your blessings in the "here and now". Are your ready to have this kind of experience? It's different for everyone, it depends on you and how much are you ready to let go and discover the wonderful creation that you are. Call today and schedule your session with Ivana.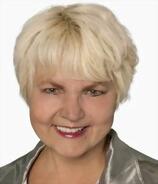 Ivana L.M.P. Reiki Master, Huna Practitioner, Pranic Healer, Life Activation Practitioner
Ivana has been practicing massage therapy professionally for over 30 years. She attended Brian Utting School of Massage.
She combines her natural healing abilities with knowledge and wisdom that she has acquired over the years. Because Ivana is very empathic and intuitive she custom design a session especially for you.
Ivana had been studying with Barbara Ann Brennan and the Human Energy Field.
http://barbarabrennan.com/
She had been working with late Jack Schwartz learning about the Energy bodies.
http://holisticu.org/jack/
She attend a classes in Pranic Healing.
http://pranichealing.com/
Ivana had been initiated into the Sacred Lomi-Lomi massage by Shawn LaSala Kimmel twenty years ago. She attended Reiki and Huna initiation in Hawaii with Lorie Grand. She had studied with Joe Dunning where she learned to clear her energy so she can be a clear channel for her clients.
http://www.jodunning.com/Public/Home/index.cfm
Her latest addition to her healing practice is "Life Activation" though at the Modern Mystery School. Ivana is constantly growing and learning to be clearer channel so she can be a better service to her clients. When you heal, we all heal because "We are One in Spirit".
---
Call Ivana today and "Relax Like Never Before" ​ 206-355-5358
Thank You for taking time for yourself; you will be glad that you did........